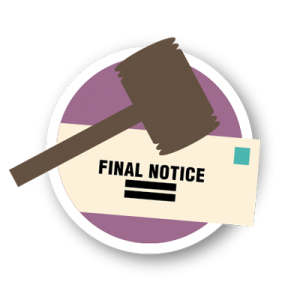 BANKRUPTCY 
Whether due to job loss, illness, divorce or wages that simply do not keep up with the increased cost of living, many Montanans find themselves in financial distress.
Constant phone calls, letters, lawsuits and foreclosures are all problems people find themselves in when overwhelmed with unmanageable debt.
Across Montana, people are making the decision to use bankruptcy to cure their financial stress and get a fresh start.
PERSONAL INJURY
Being involved in a traumatic event (accident) can be life changing for you and your family.  We relieve the stress and uncertainty of dealing with insurance companies. 
From your initial meeting with us through to the conclusion of your claim, we guide you through the legal framework as you strive to recover from your injuries or deal with the tragic loss of a loved one. 
We have the expertise and resources to fully investigate all aspects of your claim and we are able to provide these resources without any initial cost or interest charged to you. 
We also provide assistance to ensure you receive the benefits you are entitled to from your own insurers.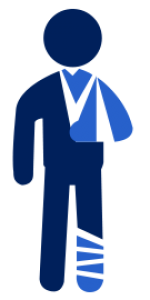 FAMILY LAW AND GENERAL LITIGATION
General litigation includes family law cases concerning divorce, child custody and support, probate, and the legal resolution to disputes arising out of the loss of money or property. It is important to have an attorney who is compassionate and understanding of your circumstances but is also experienced enough to guide you through the difficult legal and economic decisions that accompany litigation.
It is one thing to have a legal claim against a person who has been a bad actor. It is another thing to evaluate the entire claim, including litigation costs and the potential for recovery to help make an informed decision as to the course you want to take. Randy has the knowledge and experience to guide you through this difficult process and to prosecute the claim to a successful resolution.
We are dedicated and committed to providing you with the best legal services. For more information on our legal services or to schedule a consultation for your case, please Contact us.
Copyright © 2019  TARUM LAW 
The content of this website is intended to provide general information about our firm and the areas of law in which we practice. The content of the site and the information contained within is applicable in MONTANA and is not meant to substitute proper legal advice. Due to the uniqueness of each individual client and case, it is important to contact a lawyer for a proper legal opinion in relation to the specific circumstances of your situation.
Please click here for our contact information.